It is a tough task for every parent to select the best CBSE school in metropolitan cities like Bangalore, Chennai, Hyderabad, and other cities in India. Choosing the best among the top schools can be an extremely crucial decision.
It is important that you take the proper school environment into consideration in the present day household scenario. Most of the working parents don't have enough time to spend with their kids. They are relying on schools for better education as well as guidance. However, there are several educational institutions coming up with offering good education with personality development. They also follow the perfect education curriculum and becoming extremely popular.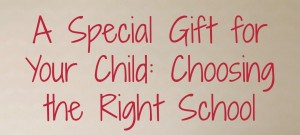 With many top rated CBSE Schools, how can you decide on the best? Here are some helpful tips and guidelines that can be fruitful.
School Location and ambiance
Schools in Bangalore attract students from different locations with completely different cultures. The school should be located in conveniently and also offer you the peaceful ambiance.
There are several top CBSE schools in Bangalore have come up in beautiful locations. These schools have open spaces, boarding facilities with top class standards. Food served to the students is tasty and nutritious. On the other hand, schools should also have medical services for all emergencies.
Know about Teaching Faculties and curriculum
You can see course curriculum varies from one school to the other. Schools should have efficient and well educated faculties, who can guide students in a right way. They should be ready to offer special guidance to the students who were lagging.
Knowing about the extra-curricular activities offered
It is important that the school offers extra-curricular activities. Schools following a proper timetable for extra-curricular activities will have activities like science fests, inter-school competitions, sports tournaments, dancing, music and art, creative writing, etc.
If you are looking the for the top CBSE schools in Bangalore, make sure that you have done enough research, if possible online to gather enough information before looking into admission.